Which Wires Are The Best Choice in Moist And Rain Infested Areas?
Posted on Oct 22, 2018
Tin is a chemical metal which brought a major change and moved the world to a more advanced stage when it was used to make bronze leading to Bronze Age Civilization. A silvery white, malleable metal which came into usage in the form of first tin alloy was first used as early as 3000 BC. In modern times, tin is used in many alloys especially tin/lead soft solders for joining pipes or electric circuits. They are used in the manufacture of transparent electrically conducting films in optoelectronics applications. A fuse is made up of alloy of tin and lead as it melts at a moderate temperature so as not to produce fire or to heat nearby terminals or cables.
Tin resists corrosion from water and that is where it plays a major role in the world of electric wires. As we all understand that quality of wires gets spoilt due to moisture or corrosion. It has been seen as the most viable solution for the copper wires to be tinned or coated with non-corrosive compounds, which make them safer and durable to use in moisture affected environments like under-water transmissions or coastal areas or sea-shores and what can be better than Tin Coated Braided Wire?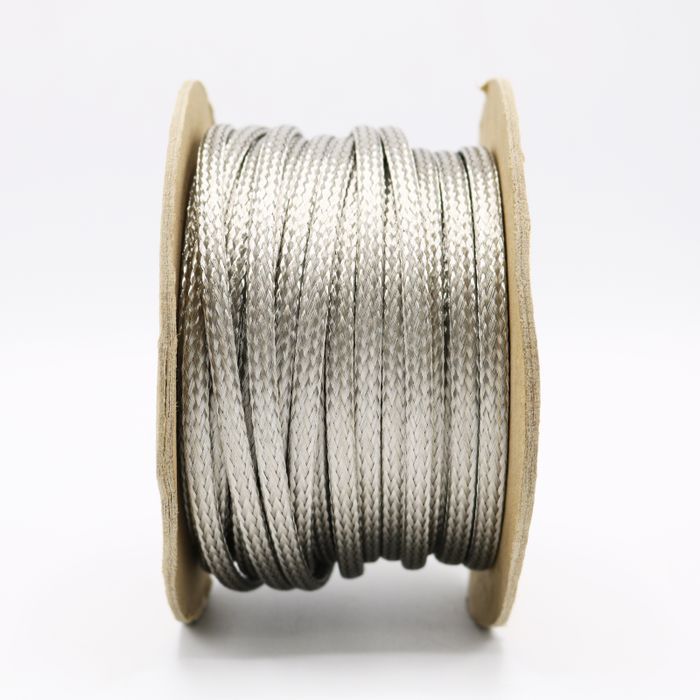 Braided wire is a bunch of strands of wires which have been twisted or braided together to form a whole wire. That is the reason this wire can be easily moulded and is resistant to any sort of damage including rusting. Their long lasting quality, make them an ideal choice for the appliances which are prone to heavy vibration or movement. They are easy to install and prove to be more economical in addition to providing more strength and flexibility.
These kinds of wires showcase greater tolerance and can counteract the effects of intense temperature. These wires are more suitable in those areas which experience voltage fluctuations. These wires come in flat, circular or stocking braids. When these braided wires are tin coated, they get a smooth finish.
It is important that braided wires are bought only from those manufacturers and suppliers who are known to use superior quality raw material and make their braided wires go through the quality check so that your electronic appliances in which these wires are used remain safe.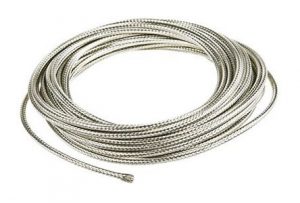 We have a long standing reputation of always delivering the best to our clients. We ensure that the product we manufacture reaches our customers in its undamaged form and its usage proves to be long-lasting and durable. We have built the relationship of trust with our clients by the ever so high standards of quality that we have set for ourselves. No wonder we lead and with confidence and pride, exhibiting our products which ensure longevity.
Visit us at Ganpati Wires and find more about these Tin Braided Wires which must be bought only from the suppliers or dealers who have earned the name of catering only the authentic products and services.