Choose the Best Bare Copper Wire Connectors
Posted on Jan 18, 2019
Bare Copper Wire is a single strand copper conductor surrounded by an insulator. It has been put to extensive use due to its high conductivity. Copper, as a metal has always been the first and foremost choice wherever and whenever the electric appliances were and are to be manufactured. Over the years, this choice has not undergone much change as copper still remains the preferred metal because of its unique properties which make it an ideal metal chosen above other alternatives.
Bare Copper Wires are known for their flexibility as they can be bent or twisted to connect those places which are not easy to reach. They are durable and can resist high temperatures, making them safer to use even at the places which experience overloading or sudden surge of voltage. Copper being resistant to corrosion and rusting, bare copper wires too possess the similar properties.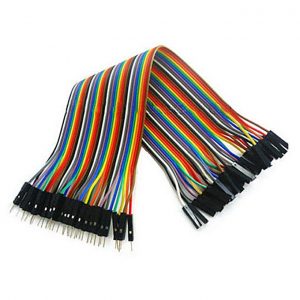 A jumper is an electric wire or group of them in a cable, with a connector or pin at each end to interconnect the components of breadboard or test circuit, internally or with other equipment or components, without soldering. Jumpers are of different types, some with the same type of electrical connectors at both ends and some with different connectors. They are copper based devices used to connect two or more devices.
Being highly flexible and durable, they are used to connect circuits. They are created when copper is mixed with tin/steel to create the alloy which is used to manufacture these Bare Copper Wire Connectors. This alloy, especially tin copper has high resistance to fluctuations and vibrations. They also eliminate the risk of fire or electric shocks. These connectors are used as joints to connect bus bars. They are made with the help of foils of electrolytic copper which are stacked together and electric current is applied under high pressure.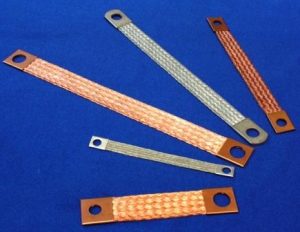 While buying any of the wires, cables or connectors, it is important to choose your manufacturers well. These manufacturers may have expertise and experience in different fields. For that reason it is important that consumer also knows what type of product he requires, like the kind of wire, its design, brand and cost if it has already been used by him or if ordering for something new, ensure its cost and quality before buying. It is also of grave importance to understand the technicalities of your required material which can be very well taken care of by the chosen manufacturers who can give their expert advice on the same.
These days, shopping of any electric product has become easier as most of the manufacturers have their websites and they are available online with the list of their products which makes it easy for the consumer to choose. They can even compare the specifications, quality and cost of different products quite easily which adds to their advantage. As a smart consumer, you must check for the authentic certification of the company so that you get your products according to the global standardization of safety and quality.
Check with Ganpati Wires for the most authentic electric wires and many other equipment and devices.