FAQs
Ganpati Wires is a leading wire manufacturing company that has been supplying wires and cables all across the world. The company is situated in India but has customers all across the world. Ganpati Wires has set standards by providing high quality wires of all types and that too without any delay. Here is a small Facts and Questions that are frequently asked and at the same time would give you the complete information about Ganpati Wires
When was Ganpati Wires setup?
Ganpati Wires was set up in the year 1977 with a sole intention of manufacturing high quality wires. Since its inception the company has been complying with the standards and has extended its' reach in the global market as well.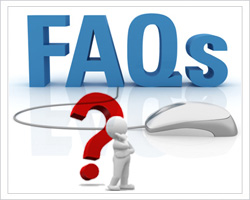 Do we comply with ISO standards?
Yes, the company completely abides with the standards laid by ISO and the products are tested well and go through ISO scrutiny and are later certified with ISO mark that stands for security and quality.
Where is the main manufacturing unit of the company?
The company has its headquarters in Jaipur (India) but the warehouses are established all across and that allows for easy and in time shipping.
How much time is required to send the quotes?
Professionals of the company are quick enough to send the quotes. There are only certain cases where the specifications given by the customer are special and that is where little bit of time can be required.
What is the minimum order that needs to be placed?
The company takes any minimum order which is probably the least in world.
Is custom package option open with the company?
Yes, the company has various packaging options like wood, plastic and metal. We can also pack as according to the customers to assure safety of the product.
Is there scope of putting special orders?
Yes, Ganpati Wires welcomes the special orders of wires and cables with special specification. The company can manufacture any wire that is needed by the customer.
What is the meaning of Value Added Manufacturer?
Ganpati Wires is privileged to be a value added manufacturer which means that the company offers plenty of services to customize the order like stamping, stripping, dying, etc. which makes the product easily identifiable.
Do the products come with warranty?
Of course, the products of Ganpati Wires have full warranty and the company takes full responsibility of its products. The products can be returned back if they fail to meet the requirements.
What are the timings in which orders can be placed?
The professionals are there to help any time and orders can be placed 24x7.
When does shipment takes place?
Shipment is done same day if the order is placed by……. and the products ordered are not with special specification.
Our Products & Our Wires are used in...