Group Profile
We are a leading group comprising of companies called M/s. Ganpati Wires. We are registered with the Industries Department as Small Scale Industries. M/s. Ganpati Wires was set up in the year 1977 is an area of 5,000 sq.ft. The products range include Bare Bunched Copper Wire, Any Size Copper Wire, Tin Coated Copper Wire, Television & Speaker wire, Braided Copper Wires/tinsel (ATC)/Silver plated, Bare Copper Wire, Tinned Braided Wire, Glass Wire, Silver Tinsel Wire, Television Earthing Shield, Copper Braided Wire, etc.
Ganpati Wires products – Quality Speaks for itself
Our list of supplier contains some high profile names in the industries which have truly earned a spur in a related domain for offering highest purity (99.99%) EC Grade Copper. Our supplier list includes names like Hindustan Copper Ltd, Birla Copper (Indogulf), Sterlite Industries (India) Ltd. We also import the material under the policy of Open General Licensing Policy, in order to avail the advantage of competitive prices that is being offered by various suppliers. Our secret of success lies in offering various products related to copper wire at competitive prices to our esteemed customers by maintaining superior quality aspect.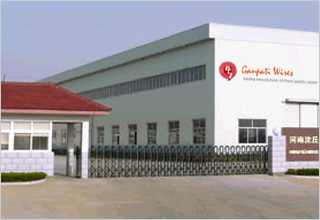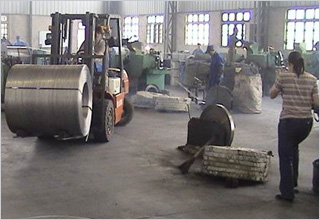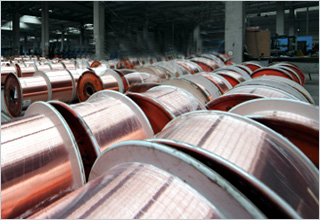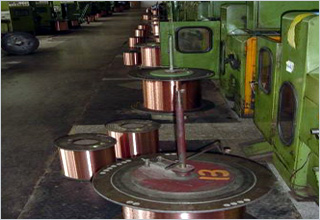 Quality Consciousness is our top priority
A team comprising of various experts do special care of the customized products. Not just top level managers but our workers also do pay special attention to the quality aspect and strive to meet with the customers specifications in a best possible manner.
Our Bankers
We do have a good credit standing in various leading banks like STATE BANK OF INDIA, BANK OF BARODA and other Banks. These banks do play an important role in facilitating by negotiating supply documents in domestic country as well as overseas.
Customer Satisfaction is our motto
We not just strive for customer satisfaction but we strive for customer delight. Due to the same reason, we take a lead in the competition. Our main success ingredient is offering customized products by gaining a deep insight of specific requirements narrated by our clients. We try to offer a best product at competitive rates by maintaining a superior quality.
Our VISION
Our vision of being a leading supplier of commercially viable product featuring excellent technicalities, really works like a driving force which inspire us to proceed ahead by paying attention to even minute details related to various aspects of a product. We do strive to meet with the demand of the industries like Wire and Cable, auto Cable, TV Industry and Electronic Industry, on proper time and in a best possible manner.
Our Products & Our Wires are used in...